CONTACT COLLEGE WINDOW WASHERS
Window Washing, Pressure Washing, Eavestrough Cleaning and Snow & Ice Management
About College Window Washers
Regina Residential & Commercial Cleaning
Started in 1990 by two University of Regina kids. College Window Washers has grown to be the most trusted and reliable residential window washing business in Regina.
College Window Washers in Regina is fully insured, has a strong reputation for outstanding service, and a solid business foundation. Free estimates and customized service plans tailored to each customer's needs and budget are just a few offered benefits.
The business is still operated by the original kid but he is not a kid anymore.  But customer satisfaction still remains # 1 for the team.
Offering a wide range of services including, but not limited to:
Window Washing. For residential and small commercial buildings. We also clean sunrooms, sky lights, glass patio/deck railings
Pressure Washing. Clean off the winter dirt. Clean off the summer dust. Cleaning sidewalks, driveways, fencing, house siding, decks, patios and more. Commercial cleaning of awnings, parking lots and exterior siding/walls.
Eavestrough/Gutter Cleaning. Stay safe and on the ground. Let the College Window Washer team with the tools, ladders and experience to keep that water flowing away from your home.
Snow & Ice Management. Keep both your commercial and residential properties safe. Cleaning away snow and any ice that forms on and around the property helps keep staff and customers coming in the doors. Helps mail and couriers coming to your home when you order products and services online.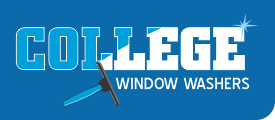 Contact College Window Washers for a FREE ESTIMATE.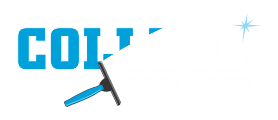 College Window Washers has been servicing Regina and area for over 35 years. Offering a wide range of services to help make your home and small business look better and making it safe.
OUR SERVICES
Window Washing
Pressure Washing
Eavestrough Cleaning
Snow & Ice Management
All of the services provided are available to all members of the public regardless of race, gender or sexual orientation