Fast, professional outside window cleaning. Residential and low rise commercial buildings. Storm windows and screens cleaned.
SNOW & ICE REMOVAL SERVICE
Keep your home and business safe for customers, staff and yourself. We offer de-icing, sanding and snow removal.
EAVESTROUCH CLEANING SERVICE
Keeping your eavestroughs clean is one of the most important ongoing maintenance projects for your home. Clean eavestroughs funnel water off your roof and safely into your perimeter drainage system. 
Siding, brick, terracotta, stone, decks, porches, driveways, sidewalks. Garage floor and driveway oil and paint stain removal. 
Regina Window Cleaning Service
Exterior & Interior Window Cleaning
We will clean your windows, eavestrough and power wash your driveway, deck, fence and siding
Offering services to both Residential & Commercial clients
College Window Washers of Regina is a full service window cleaning contractor. Specializing in window cleaning services. College Window Washers will clean your residential or commercial windows, inside and out.
For over 35 years, College Window Washers has been Regina's choice for clean windows.
If you are not happy with your service, you can call us and we will come out to completely re-clean your windows, free of charge, seven days after your service date.
We are dedicated to providing unparalleled service. We're more than just a service company; we're your partners and in an industry where customer expectations start low, we strive to change the way you think about professional cleaning services.
Our staff is trained and understands that the client deserves a service that is efficient, thorough, and accountable.  All of our window washers, gutter cleaners, and power washers work directly for College Window Washers and have completed vigorous training requirements.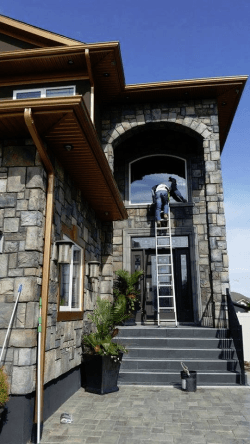 College Window Washers is dedicated to your complete satisfaction.
Window cleaning is just one service we provide to our Regina clients.
Our list of services are a natural fit to our window cleaning service. Clean windows are great and can make you feel better when looking out your windows. But what about the dirt and residue on your driveway, sidewalks, decks and more.
When your property looks clean, you feel better and the property has better curb appeal. This is especially important for a commercial business. When your business is clean it is more approachable by customers.
They are more comfortable approaching the business and it shows customers that you care about your business.
Why hire College Window Washers?
We show up
Trained professionals
Insured
Worker's comp insurance protects you against window cleaner injuries
Hassle free service
100% customer satisfaction guarantee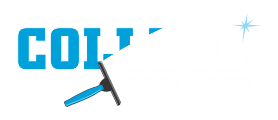 College Window Washers has been servicing Regina and area for over 35 years. Offering a wide range of services to help make your home and small business look better and making it safe.
OUR SERVICES
Window Washing
Pressure Washing
Eavestrough Cleaning
Snow & Ice Management
All of the services provided are available to all members of the public regardless of race, gender or sexual orientation